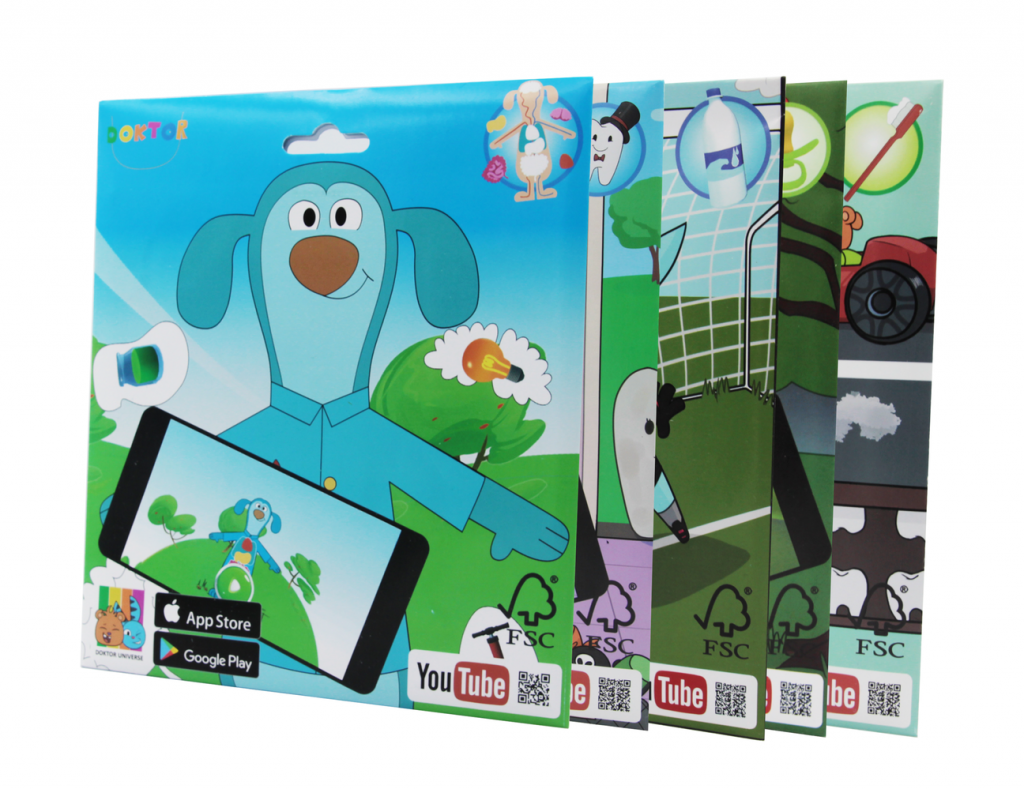 3D puzzles in environment friendly cardboard
The puzzles can be used to activate animated characters in 3D.
Each package contains a jigsaw puzzle to play and learn. The content in the package reinforces the messages about healthy habits delivered through the digital game that follows each puzzle. 
Our board game has been developed together with health professionals to answer questions and doubts children have about being at the hospital, in an entertaining way.
The board game is currently available in shops all over Denmark and soon worldwide.